Interior design is a discipline that aims to transform our homes into beautiful looking well-functioning spaces.
People have always thought it is just a matter of taste to design your interiors, however, this is not true since interior design requires knowledge more than it requires taste. That's why we have decided to start Interior Rocks!
Our goal is to make it possible for anyone to follow the interior design methodology and build their own beautiful looking well-functioning home.
In order to do this, we are going to publish a set of posts describing every step in the process in detail and also refer to our own experience and favorite products that blend with each other well. In this article, we will lay down the framework for interior design that you can follow along.
Style
First thing you need to determine is the style you're aiming for. There are many styles that you can follow.
Modern
Contemporary
Classic
Neo-classic
Scandinavian
Minimalist
Industrial
And many more.
The style you're going to follow depends on your taste and how you aspire to see your house. There's no rule for it so you're advised to understand each style and choose one.
The idea of choosing a house style is to make sure everything is tied together and coherent, which will reflect a more organized and beautiful taste to your house.
Palette
After defining your style, you need to choose a color palette.
This is how you make sure you get no odd colors in your house and that all your colors are coherent.
The way to choose your palette depends on you, what colors do you like.
You start off by choosing one or two colors that match and then maybe find one or two secondary colors that will help them.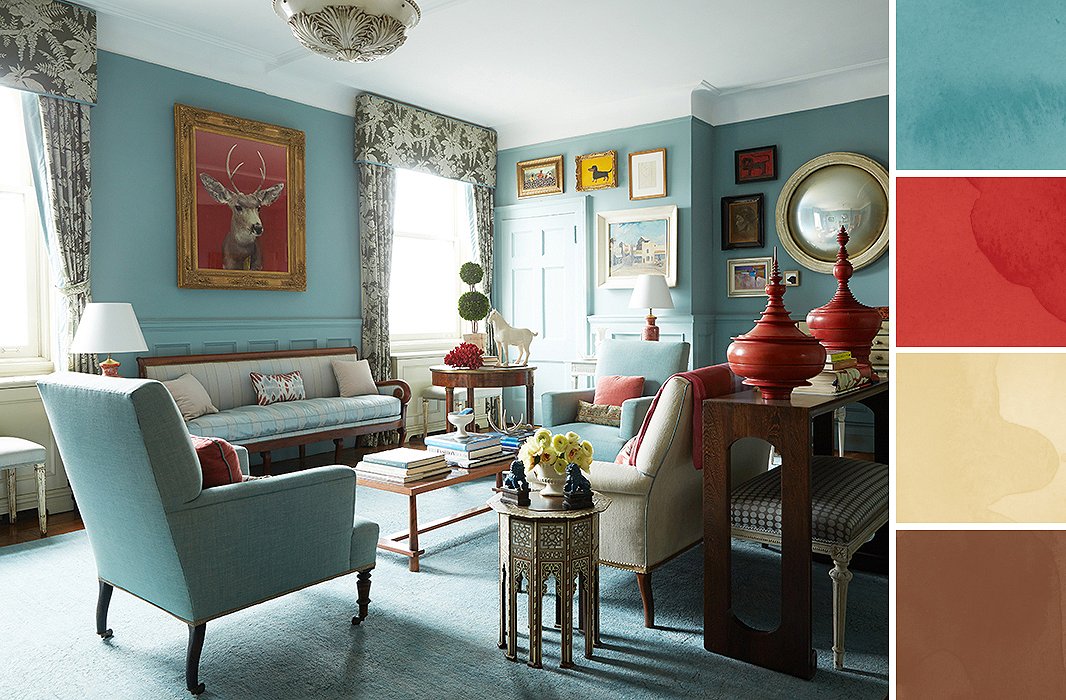 In the end, the choice of a color palette is yours and no one can influence it, so make sure you like the colors in it.
Furniture
Finally, you decide what pieces of furniture you need. make sure you have enough storage and all the needed furniture pieces but don't fill your rooms with pieces of furniture you don't need.
Each room gets its own set of pieces and that's why you need to determine for each room what do you expect to have, that is how you decide what you need to place and accordingly, where.
In the end, I'd like to mention that this framework is what will get you from zero to hero and you have to follow it and plan everything ahead in order to make sure you reach a satisfying output.
In the next set of posts, we will go into detail into every topic for interior design. so make sure you read them before you start planning so you won't miss a beat.
I also recommend reading this amazing book by Erin Gates on designing your house and is a great introduction to interior design.