Revealing Emily Henderson's Best Designs
But who is Emily Henderson?
Designer and stylist. Emily Henderson is well famous for her designs for being an eclectic and lived-in look. She's also well known for utilizing vintage style well. She's also well known for her book "STYLED: Secrets for Arranging Rooms, from Tabletops to Bookshelves" which takes rooms and vignettes and transforms them while breaking everything down bit-by-bit giving the reader the full understanding of the process and the right tools to use. She is also a host at HGTV and has her own design firm.
A Design Star
Emily Henderson is known as a design star. People hire her because her designs are iconic and she's very famous. Rachna Patel is quoted: "but it felt dark and masculine. We needed help bringing in the prettiness." regarding her new Los Angeles home which needed a whole renovation. This kind of job is exactly what Emily Henderson is after.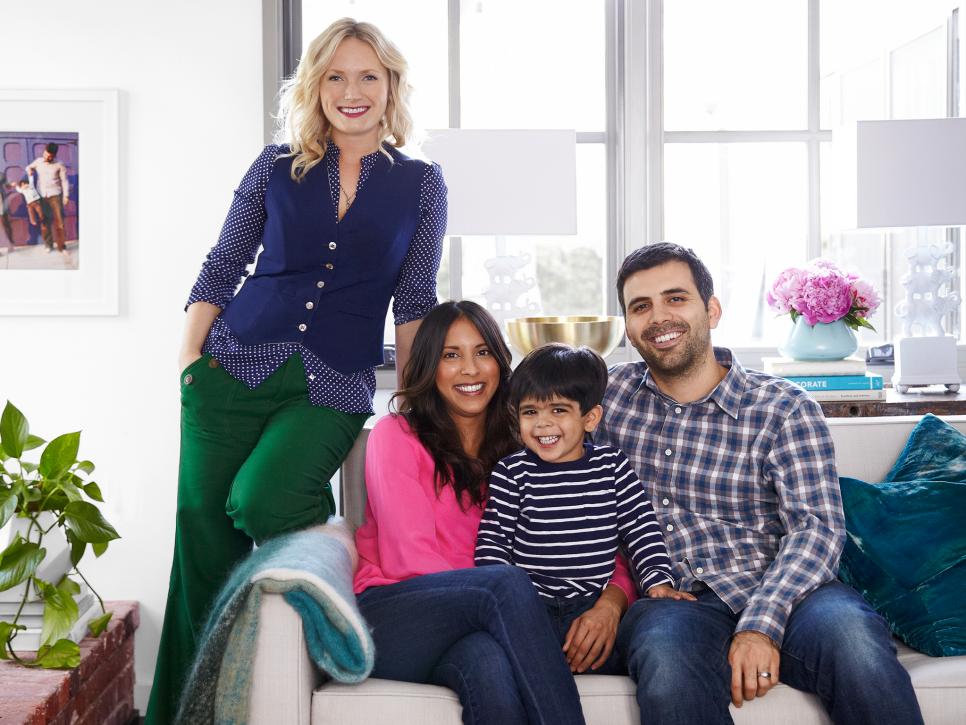 One of her touches at Rachna's house was a very beautiful gallery wall. She describes the gallery wall
Add one or two really big frames — like 16 inches by 20 inches — and an art wall immediately looks high-end, Then mix up the other sizes, and hang some horizontally, some vertically.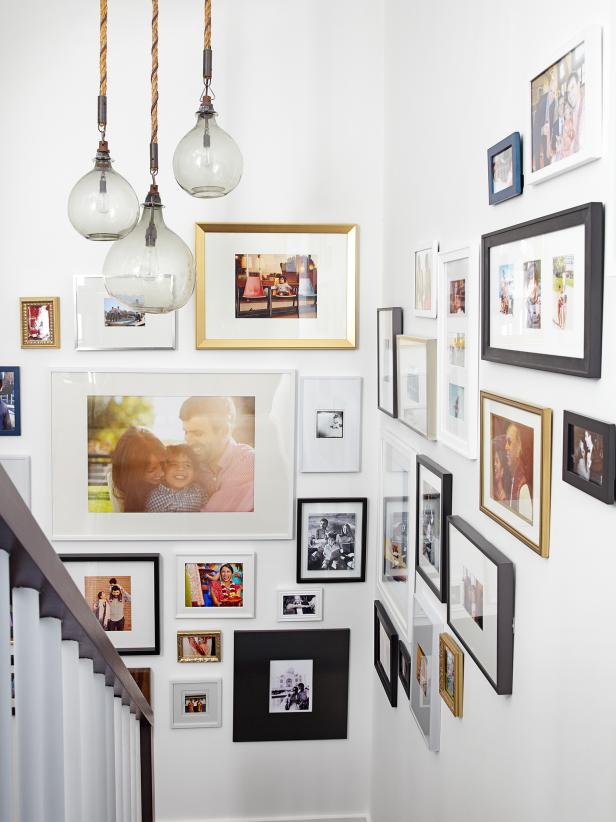 How Does Emily Henderson Design?
Tips from the mastermind
When it comes to designing your own home, don't over think it. Go out and take pictures. Visualize things, have fun, play around!
That is a piece of fine advice for novice interior designers. Interior Design is a creative process, you can't overthink it and keep pushing yourself to produce a better outcome. This will not happen. You'll need to follow the framework for organizing and maintaining order and then let your creativity fill the details. Having fun is definitely something every interior designer feels and the pride of the final outcome is unmatched.
She likes to play it smart and economically. She knows how to think ahead and move one step at a time. Knowing exactly what she wants and when she wants it. Also sticking to the budget and keeping everything balanced is a key talent.
If you're going to spend a lot of money reupholstering something, use a neutral fabric so it'll stand the test of time. Then, add in trends, pattern and texture with pillows.
Odd numbers are not evil!
Accessories look better in threes or odd numbers. Also, don't be afraid to create your vignette in the store before you buy.
A lot of people prefer even numbers in everything. Don't do that in accessories, vignettes look a lot better when accessories are in odd numbers. The same rule applies to frames, wall galleries, and to flower pots.
The best way to balance masculine and feminine design styles is to choose feminine patterns in a masculine palette or vice versa.
Be gender-neutral, don't stick only to masculine schemes or you'll feel the masculinity of your home. You don't want it to look too feminine as well. You have to keep it balanced in order to suit everyone and be neutral.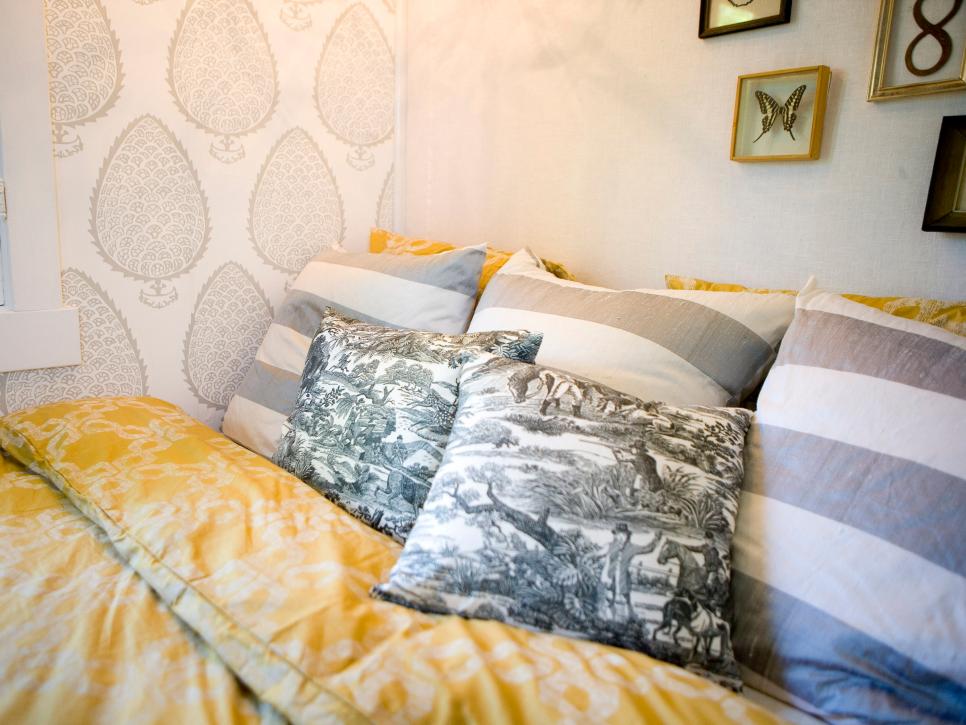 Emily Henderson loves vintage
Everybody knows that! She's biased to vintage schemes all the way. She gives a bit of fine advice on whether you should paint furniture or leave it as is. Because you don't want to lose the vintage charm of your furniture, she directs us to keep it as is if it's very old.
Emily's rule for painting furniture: if the pieces are over 50 years old, don't do it. You'll lose the charm and age that makes the piece beautiful. Since these Windsor chairs were only 20 years old, she decided to give them a glossy black makeover to make them truly special.
White is Ace
A lot of people are afraid of what colors to choose when they're deciding their room's furniture. But fear nothing, choose white according to Emily Henderson and it will always work with future designs. White indeed is a neutral color that matches well with all colors. I'd add to that light grey as well.
If you're worried you're not going to like a piece in a few year, just buy it in white. It'll always work with your future designs.

She loves DIY projects, doesn't she? It's the DIY season and she makes this beautiful looking bedroom. Look at the wall art, it looks fascinating and matches with the beddings and the carpet under the bed.
Christmas Decorations
View this post on Instagram
Look at those vintage looking drawers. Aren't they beautiful? Also, the color is satisfying and produces so much contrast with the white wall that it makes it stand out.
The eclectic chair matches the vintage drawers surprisingly well. And the green tree in a grey pot is also very beautiful. You'd think she wouldn't use green and dark grey at the same spot. But Emily Henderson did and it looks fascinating.
There are so many details in this picture I could write a whole article on them. White walls, as Emily Henderson advised us, would look just right and it does. White furniture? amazing, you'd think she'd use a different color to produce contrast but no, she leaves that to the accessories. Raw wood side-table and center-table that look bohemian yet they are not.
There's so many in that picture to describe but I would go on forever. I hoped to discuss most of her projects but I think that's impossible, just a few shots from her projects and her tips are enough to give a junior interior designer just the inspiration and ideas for their next project.
Following her advice is up to you and depends on your style after all. But personally I find many of her advice to be precise and functional to constructing a coherent project. I will try to follow her advice on my upcoming projects and I advise you the same.
If you haven't already, you can find my article on Nate Berkus here which has some ideas from Nate's designs. Hopefully, this will keep your inspiration running.